Parent-child classes are a delightful way for kids and adults to learn and enjoy being together. Your child attends the 40-80 minute session with you or another caregiver (such as a grandparent or a nanny). The children work & play in a prepared Montessori environment while the adults observe, chat with each other, learn and talk about various parenting topics, and join their kids with the materials.
As they arrive, the children hang up their coats, change their shoes, and greet their friends and the teacher.
Each child leads the way in choosing the activities that are most interesting that day. He or she may work with a variety of materials, or focus on one activity for a long period of time.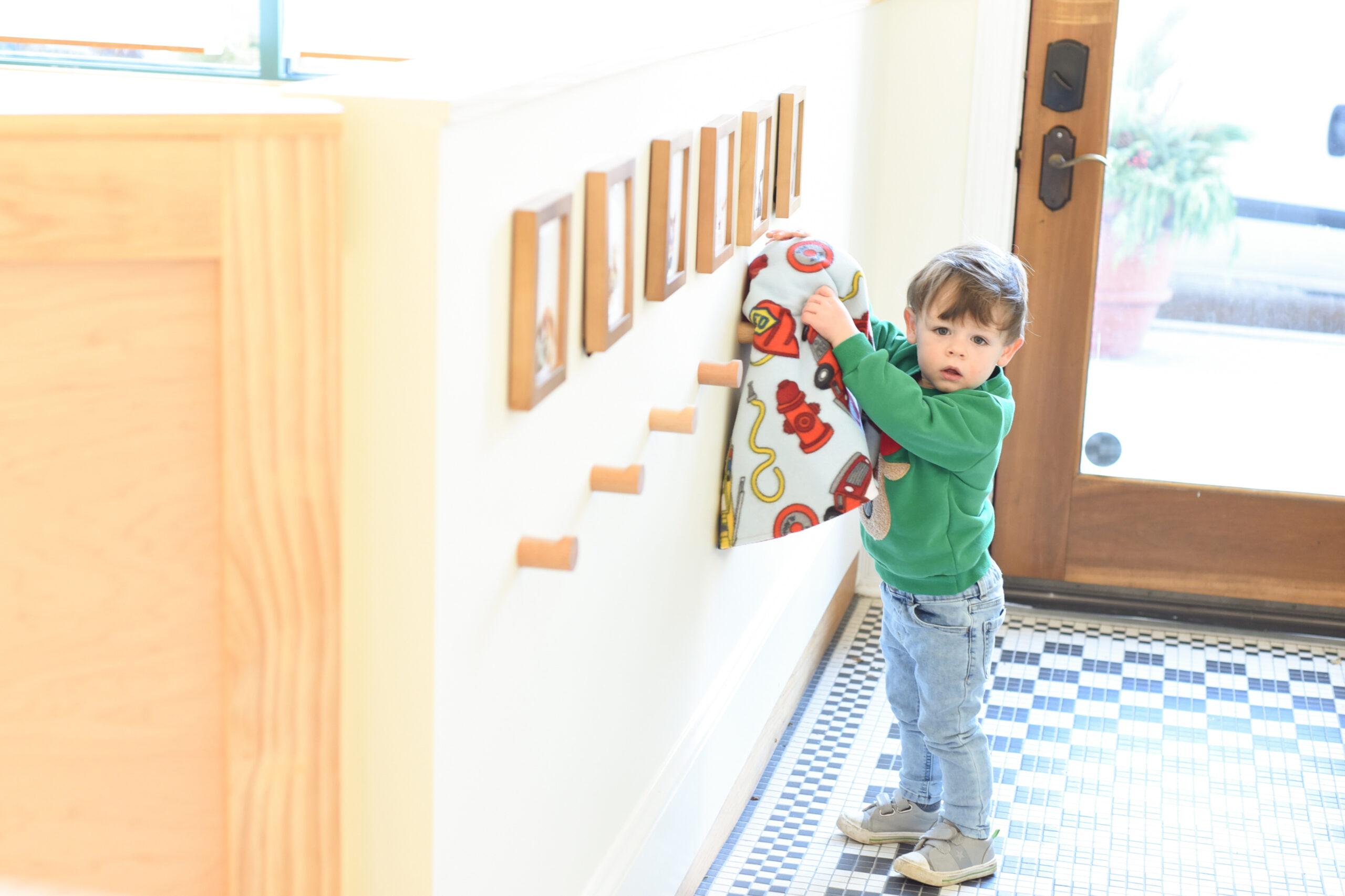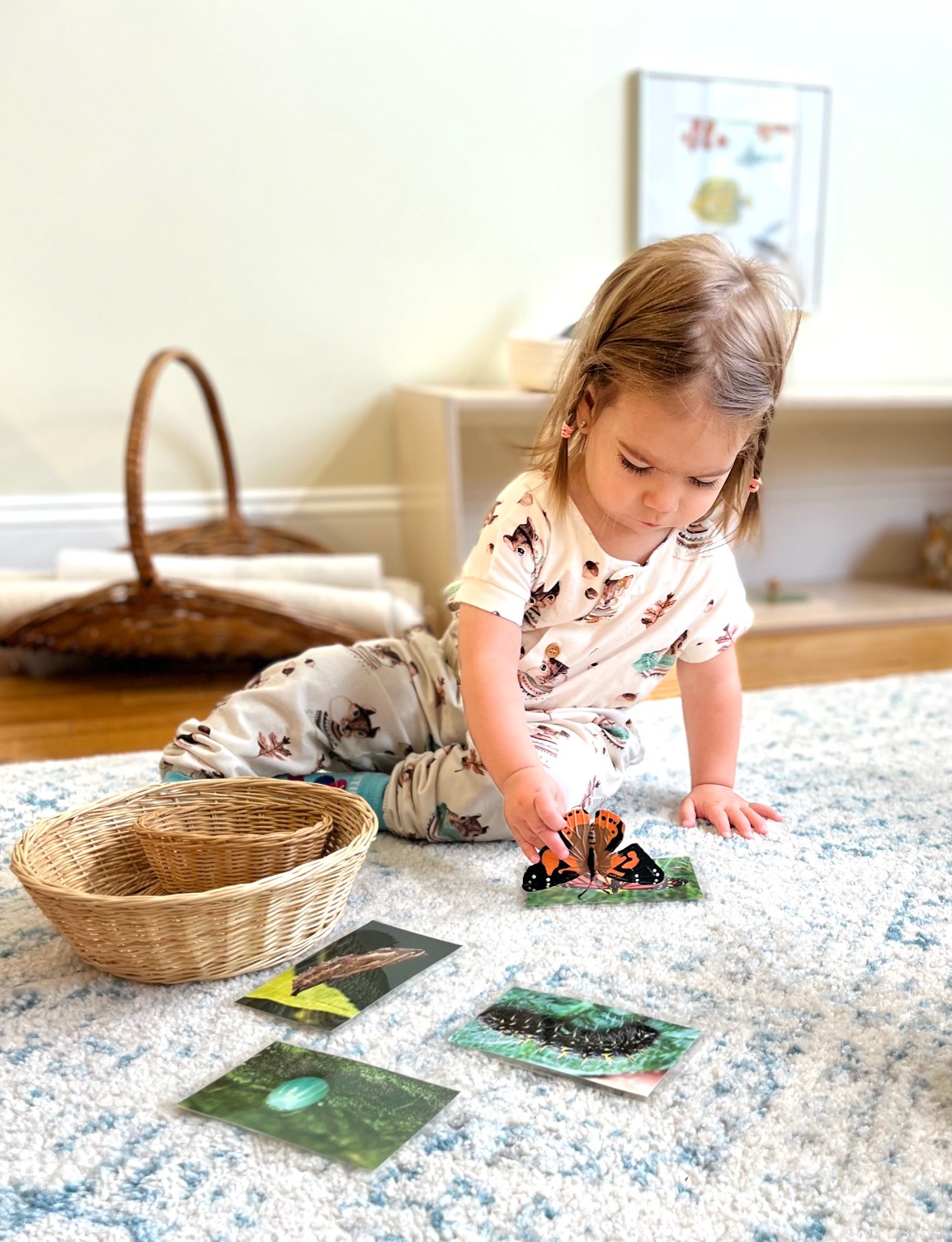 A younger baby might explore toys with interesting textures and sounds, practice big movements, and enjoy observing the other children or browsing a book with the teacher.
An older child might work with a puzzle, water the classroom plants, spend some time with art materials, and then peel, cut, and eat a banana before washing his dish.
The adults observe their children and enjoy chatting with other parents and caregivers. Throughout class, the children may invite the adults to join them with the materials.
Each class finishes with a whole-group gathering, which might include songs, conversations, and movement games; some children may choose to keep working or to observe instead.
Over the course of the session, the children, adults, and teacher form a community that lasts beyond the time we spend together in the classroom.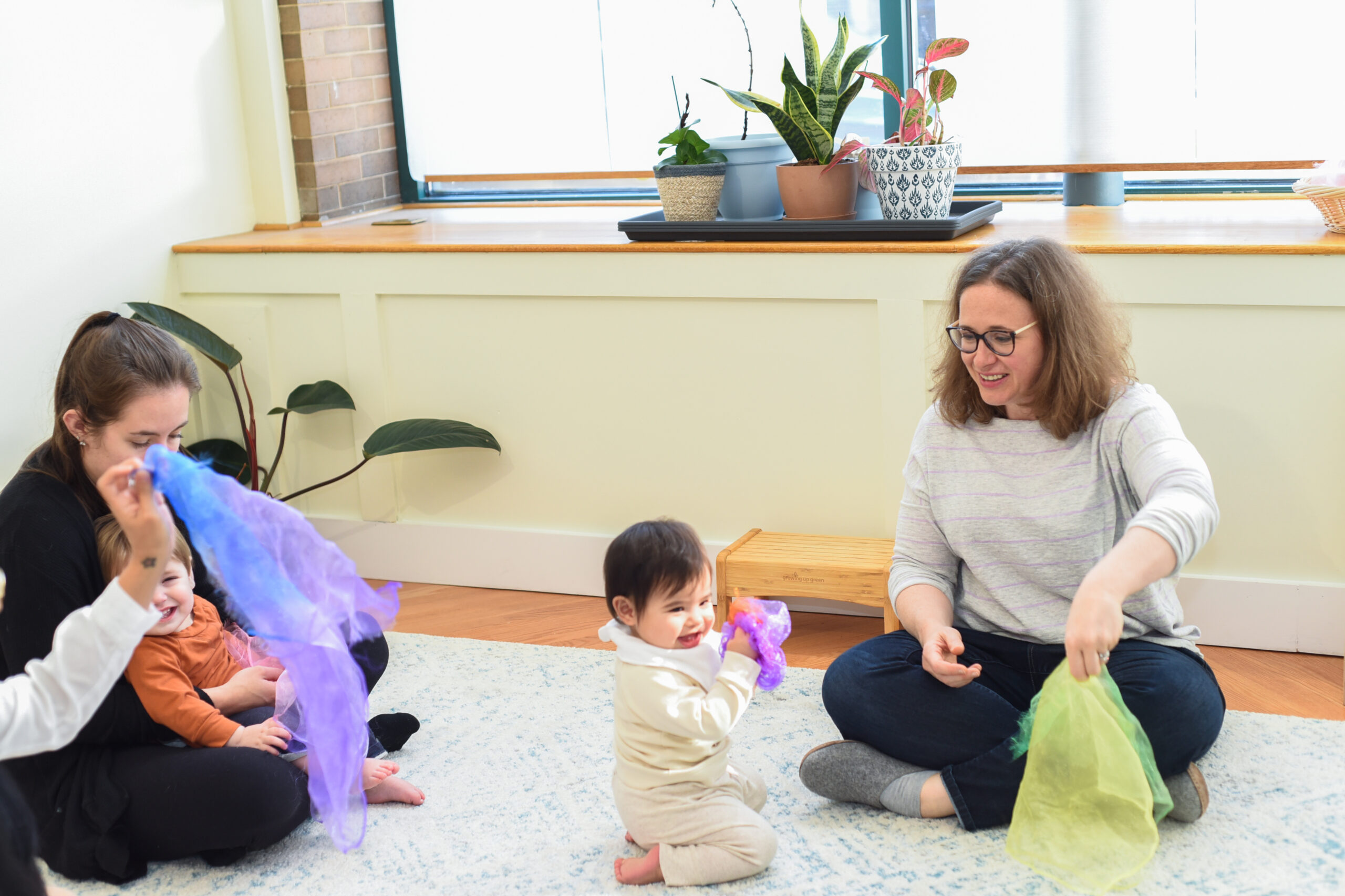 An engaging hour you'll look forward to all week!